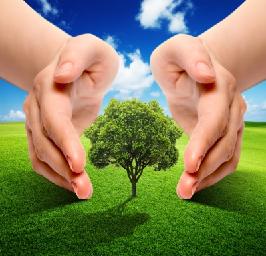 The green and blue corridors project for the English River watershed aims to protect and improve the quality of buffer strips along the English River to reduce the impact of agricultural pollution as well as protect and restore wildlife habitats present. The English River section targeted by this project is between the municipalities of Howick and Hemmingford.
This project's main objective is to improve the water quality in the watershed of the English River for the well-being of the rural communities and animals that live there. A reduction of diffuse pollution in water (fertilizers, bank erosion, etc.) will allow the recovery of recreational water uses (swimming, fishing, canoeing, etc.) in some highly degraded sections of the English River. The restoration of fish habitat will also promote the presence of endangered species and an abundance of sport fishing species. These recreational activities are an important tourist attraction for the region. In addition to improving the health of rural communities and animal species, this project provides a high level of exposure by promoting the wealth of flora and fauna of the whole region.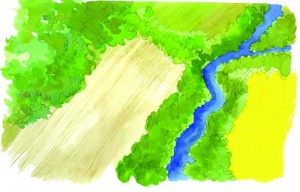 Blue and green corridors are natural corridors (forest, pond, riparian, shrub) that connect the various natural areas of a territory. They can take various forms such as buffer strips, a windbreak hedge or buffer zones, be of variable size and generate various benefits for nature and people. For example, the creation of a windbreak made of trees and shrubs between two fields can connect isolated forests. Thus, in addition to being beneficial for the farmer, the windbreak will also serve as a corridor for wildlife.
The project has three components :
Protecting the habitat through voluntary conservation;
The research characterizing the banks;
Awareness and education for both private owners and the public through various means (public meetings, kiosks, articles, seasonal newsletters, etc.).